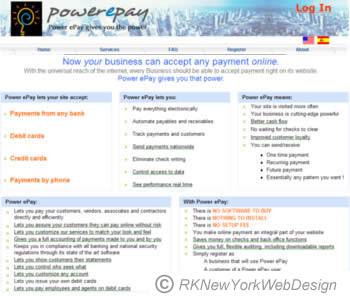 Complete Payment Solution for PowerEpay
Online Accounts Payable and Receivable Solution with the capability to interface with various accounting package.
Challenge
To provide the Software Capability for Power ePay to offer online payment solutions to various eMerchants.
Result
Power ePay is able to accept e-Merchants and offer them the capabity to accept and receive payments online with optional integration to standard accounting package.
URL: http://powerepay.com