Battery Park City Authority
Renew the Lower West of Manhattan and fulfill your dream of living green.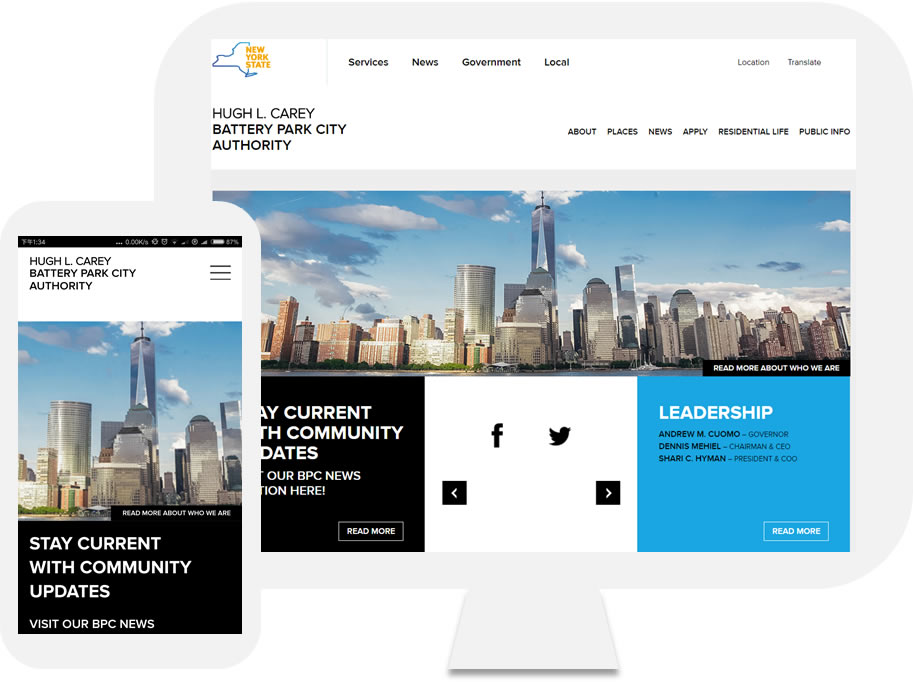 Urban renewal, waterfront, green parks, commercial buildings, sustainable community. What else can you think of when it comes to Battery Park City?
Built upon the abandoned piers once stood in the Hudson River, the Battery Park City has now become a well-balanced community and one of the most successful urban renewal projects in the world. However, less than 50 years ago, there were only some deteriorating piers around this area.
To monitor the construction of Battery Park City, the Battery Park City Authority (BPCA) was established in 1968 as a New York State Public Benefit Corporation.
AUDIENCE
Battery Park City Authority website is not only designed for visitors searching for attractions to chill their weekends, also for those organizations requesting for partnerships, potential residents looking for apartments or condos and investors researching for opportunities, etc. In order to fulfill all the needs of different audience, we conducted an intensive research for the history and background of battery park city and worked side by side with the BPCA stakeholders to discuss about the website navigation before we actually rolled up our sleeves to draw the design map.
This website requires heavy application development for its governmental nature. In its back end, employees from BPCA have to deal with a lot of applications from residents, visitors, investors, potential partners for project collaboration or venue booking. To meet this specific need from BPCA stakeholders, we designed and developed a custom database to manage their large amount of content. Applications can get updated information from employees through emails after they fill in their requests fully online.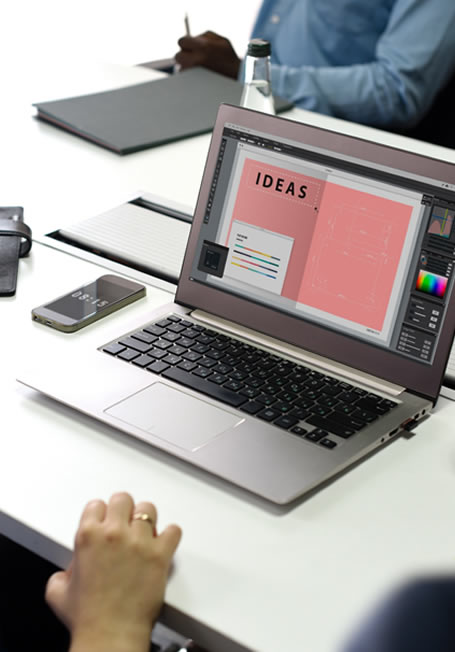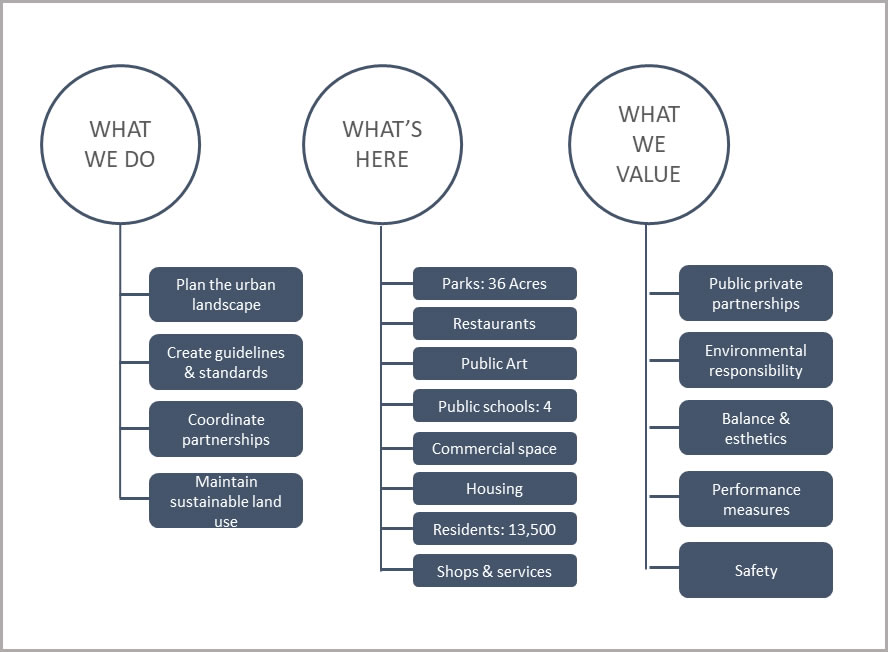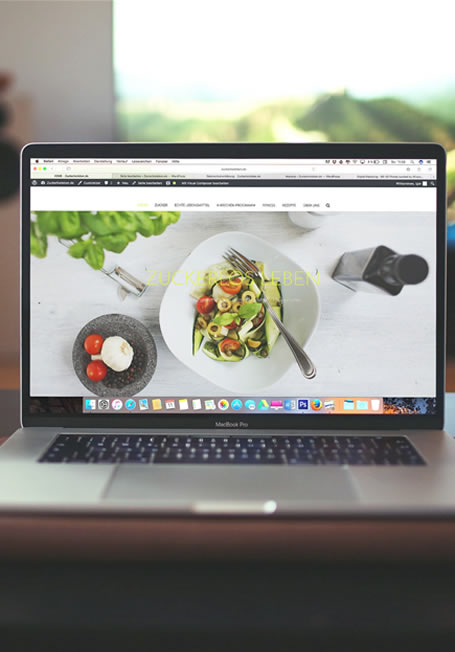 Database Management:
RK web development team streamlined the coordination and compliance of large volumes of data from forms, emails, documents, spreadsheets by building a custom database as BPCA's individual management system.
SEO Strategy:
By examining organic search traffic, taking a deep dive into existing analytics and by constant communication with BPCA's stakeholders, our digital marketing team sought out opportunities to better promote existing content and ensure key pages remained at the forefront.
FOCUS
Website navigation:
Our team wanted the diverse landscape of Battery Park City to shine through in our design, and we relied on the website navigation to carry the message.
Starting with the wireframes, we proposed a photographically-driven site to highlight this community surrounded by waterways, green parks, residential and commercial buildings, and focused on how we wanted the users to experience the flow of the site.